Below are clients who left reviews.
---
"When I select a dental or medical caregiver, I look for several things: technical skill, communication skill, cleanliness and comfort of the office, effective coordination among team members, a "family feel" between caregivers and clients, the convenience and accessibility of the location, and reasonable treatment costs.
I'm happy to say that Dr. James Khazian and his staff exceed my expectations in each of these attributes. I look forward to my appointments because I know I'm in caring, capable hands. Thank you Dr. Khazian, Edgar, Dede, and Casey!"
Annie R
---
Dr. Khazian promised me a million dollar smile and the results are amazing. Dr. Khazian and his staff show true concern for their patients, they are all very caring and efficient. And…the best part, no pain or anxiety. I would recommend Dr. Khazian to anyone. Thank you for my beautiful smile.
Shirley A.
---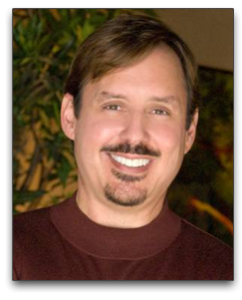 Dear Dr. Khazian
I want to thank you for the excellent work you have done on my teeth. As you may recall, I was initially referred to you by my dentist, Dr. Larry Pace, in Dallas, Texas. Dr. Pace is highly regarded and did a great job maintaining my teeth when I lived in Dallas.
Upon my initial visit, I was impressed with your courteous staff and the equipment used in your office. Your review of my teeth condition was thorough and you explained why I needed some teeth replaced with implants while others only needed crowns. You created a treatment plan and reviewed it to my complete satisfaction.
My treatment plan was extensive, requiring several visits and time between visits to complete. I continued to be impressed by your attention to detail and how nothing but perfection was acceptable. This was especially exhibited with my front crowns. Each visit was very relaxed and your constant attention to my pain or needs was a great comfort. With the aid of your very professional staff, my experiences at your office were easy and stress-free.
After the work was completed, I was VERY satisfied with the results! The implants perform extremely well compared to regular teeth and "feel†like regular teeth too. Not only do I have a beautiful smile but I receive regular complements on it as well! I was so happy with your work that my wife now uses your practice too. Your work is outstanding and I thank you again for your professionalism, attention to detail and superb results.
Charles M.
---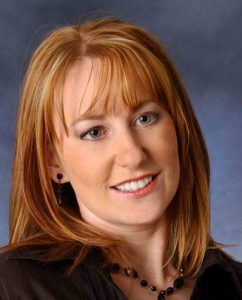 "Dr. Khazian was my first choice when I began my search to do my veneers. I came to his office just for a quote but I was so impressed by him and his staff that he became my only choice. From the initial consult to the post-treatment check-up, the whole experience has been wonderful. Thanks to Dr. Khazian and his staff. I greatly appreciate all you have done for me.â€
Shannon G.
---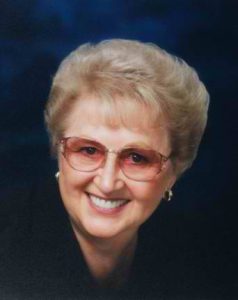 Over 10 years ago Dr. Khazian completed my full mouth reconstruction. My teeth were severely worn to the point I could not chew my food effectively. I was extremely unhappy with my smile. Dr. Khazian transformed my smile and improved my chewing ability. Now after 10 years, my teeth are functioning comfortably and my smile is as beautiful. Dr. Khazian is a master in his field. He is caring and knowledgeable. Thank you Dr. Khazian for changing my life.â€
Betty B.
---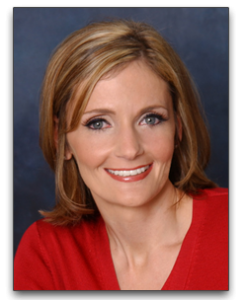 I'm very pleased with my new smile! Dr. Khazian and his staff have provided excellent care over the last several years. They always ensured I was comfortable during any procedure and helped restore my smile. Dr. Khazian took time to listen to my concerns and helped me understand the process. I feel more confident with my new smile and I recommend Dr. Khazian to all my friends and family.â€
Rene
---
I and my family have been under care of Dr Khazian over 20 years. Our dental work needs have been extensive and varying from regular checkups to multiples of treatments, crowns and implants. We have found Dr Khazian to be and excellent dentist and very caring with amazing staff and great office.
I always recommended Dr Khazian to all My friends and relatives, now I share my experience with a great dentist with all.

Matt M.

Torrey Hills, San Diego, CA

Very Professional, Friendly and knowledgeable are 3 words that I would use to describe Dr. Khazian and his team. This will be my go to dentist for a long time to come.  Thank you for always providing exceptional service!

This review is a bit overdue… 10 years to be exact. I forgot how I found Dr. Khazian back in 2009 but I'm glad I did. One of my tooth cracked/fractured somehow, beneath my gum line, and eventually got infected to where I had to have it pulled at my regular dental office. Unfortunately that left me with a missing front tooth at the age of 22 and insurance didn't cover dental implants at the time.

I paid the full amount for a dental implant through Dr. Khazian and to this day it's still solid. I haven't had one single issue with it in 10 years until this month, when the crown randomly fell out. I reached out to Dr. Khazian again and immediately within 12 hours he had me back in his office to re-cement the crown. I was in and out within 30 minutes. I really couldn't have had a better experience with both my initial 2009 visit and my last 2019 visit.

Dr. Khazian and his staff were a pleasure to work with and eventually when all of my teeth are gone and hopefully I'm rich by then, I'll have him replace the rest.

Dr. Khazian did an excellent job. After 8 years, my dental implant only needed tightening. No bone loss and the gums around the implant are healthy. I will definitely see Dr. Khazian again when I need more dental implants.

Connie P.

Scripps Ranch, San Diego, CA

Dr Khazian and his staff are truly the best!  I saw another dentist who put mini implants in, made me a set of ill fitting dentures, then would not correct the problem.  I suffered with pain for over 2 years.  I went to numerous other dentists who recommended that the implants be surgically removed.

Dr Khazian said he could fix my problem….lets make a set of dentures that fit!  I am humbled at this mans dedication to his patients.

So, if you are in Southern California, need implants, dentures, or just a great dentist, see Dr Khazian, Jason and Didi!

They also have an office in Hillcrest.


Ken P.
San Diego, CA
10/25/2016

Few years ago I'd a tooth in my upper jaw which became loose due to bone recession. There was really 2 options available:
Get a bridge which due to instability of other teeth, wasn' the best option.
Get an implant.
I consulted with Dr. Jamshid Khazian whom had previously done similar work on me. However I was extremely surprised to learn how this whole procedure has changed. After my initial consultation, I was scheduled to go for my 1st appointment. During this appointment which took less than an hour I'd my tooth extracted, had my bone graph and implant done all at the same time. About a week later I went back to get my crown installed which took about 15-20 minutes. Now few years later everything is looking strong and natural and I'm still impressed how fast this whole process took. You'll experience the quality of work from the moment you enter this office and interact with the staff.
Thank you Dr. Khazian for this amazing experience
Dental Implant Centers
Average rating:
0 reviews