Replacing All Teeth Dental Implant Options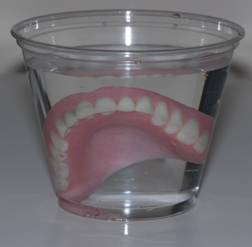 If all your teeth are missing or failing, you are not destined to live with bulky, uncomfortable dentures for the rest of your life. The good news is, dental implants can restore your teeth to almost natural condition. Call us to discuss replacing one tooth or replacing all teeth dental implant options. All-on-4 ® teeth in a day specialists.  Free consultation and x-rays.
With great technological advances in the field of implant dentistry, you are now able to have teeth that look, feel, and function just as natural teeth. Your new teeth will also stay in your mouth permanently. You no longer have to live with removable dentures that cause embarrassment.
YOU ARE NOT DESTINED TO LIVE WITH THESE BULKY, UNCOMFORTABLE DENTURES FOR THE REST OF YOUR LIFE
If you have failing teeth that should be removed, it is important to know that the best time to place dental implants may be at the time of tooth removal. Remember that the most critical consideration after losing a tooth is to maintain the integrity of jaw bone. This is possible only with dental implants. Like natural teeth, dental Implants, which are anchored in the jaw bone, are able to transmit chewing forces to the surrounding bone and stimulate 'bone remodeling' (a natural biological process which constantly destroys old bone cells and replaces them with new cells). This process continues all through life, as long as natural teeth are present, and is responsible for maintaining the volume and density of jaw bones. However, it slows down sharply after tooth loss, and results in jaw bone shrinkage and collapse of facial structure. 
Depending on your specific condition, there may be several treatment options available to restore your lost teeth with dental implants. It would be best for you to consult an experienced dental implant expert and find out what approach would work best for you. The following presents different options available for people who need all their teeth replaced:
TEETH IN A DAY. It is now possible to restore all your teeth with strong, permanent implant teeth, in one day. That means, as few as 4 dental implants are placed into each arch, and immediately restored with beautiful, strong teeth that are fixed in place. No need to take them out of your mouth, no movements, no denture adhesives, no clicking.
AN EXAMPLE OF TEETH IN A DAY, HELD IN PLACE WITH 6 IMPLANTS
DEPENDING ON YOUR SPECIFIC CONDITION, 4 IMPLANTS MAY WORK AS WELL

THIS PICTURE DEMONSTRATES HOW TEETH ARE ANCHORED TO JAW BONE

OVERDENTURE. This option is ideal if you have dentures that are loose and unstable, but otherwise they look fine. With as few as 2 or 4 implants in each arch, your dentures become stable. This will significantly improve the chewing function and eliminate slipping. It will also improve speaking.

With 2-4 dental implants on the upper arch, the palate portion of the upper denture can be eliminated. Quite often it is possible to place dental implants and convert your existing dentures to an overdenture.

4 IMPLANTS PLACED IN LOWER ARCH
(Actual patient of Dr. Khazian)

OVER-DENTURE WITH SPECIAL ATTACHMENTS

PORCELAIN BRIDGES. Porcelain bridges, supported by dental implants, look, feel, and function like natural teeth. It is quite often possible to place temporary bridges immediately after dental implants are placed. The permanent porcelain bridge is placed 3-4 months later.

6 DENTAL IMPLANTS IN LOWER ARCH

A 12 TOOTH PORCELAIN BRIDGE BEAUTIFULLY
REPLACES ALL LOWER MISSING TEETH

X-RAY SHOWS 6 IMPLANTS AND BRIDGE
From the replacement of a single missing tooth to extensive reconstruction and replacement of several or even all teeth, Dental Implant Centers offer the healthiest and most intelligent treatment solutions. We provide the most comprehensive treatments for dental implants in San Diego. Both surgical and restorative phases of your dental implant treatment are performed by Dr. Khazian. There will be no referral back and forth to another doctor or office. This means a more consistent, smoother, and faster dental implant treatment.
Call for a free consultation: 866-4my-smile, or
 click here